First US offshore wind farm
Fred. Olsen Windcarrier successfully completed the installation of the US's first offshore wind farm on 19th August 2016. There were a number of firsts for this project:
First offshore wind farm installed in US
First Transatlantic voyage for one of our vessels
First time our vessels have worked with feeder barges
The scope of work for Fred. Olsen Windcarrier was the transportation of five GE nacelles across the Atlantic and then installation of the full turbines at Block Island. US flagged feeder barges assisted by transporting the towers and blades from shore. The scope also included marine engineering, lift engineering, general operations planning, the design, fabrication and mobilisation of grillage and seafastening and lift supervision.
Read press release of final installation here.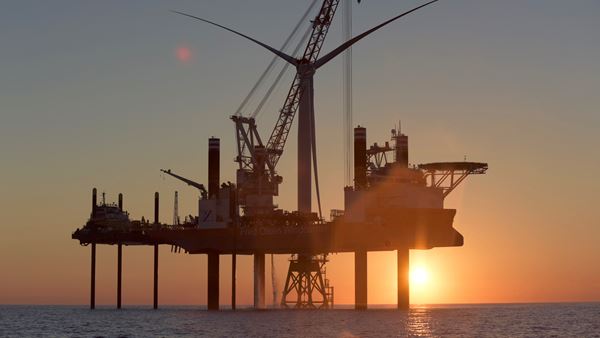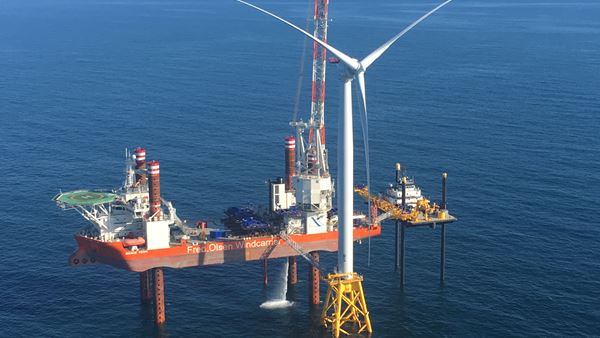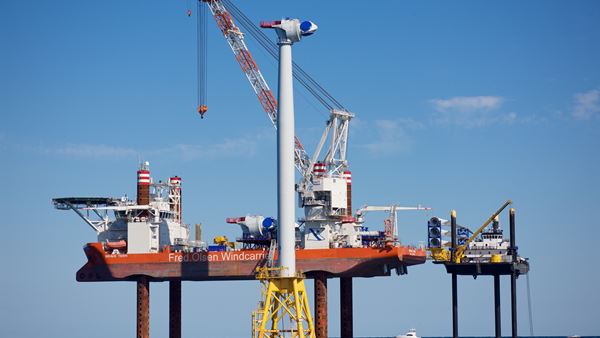 The cooperation between Fred. Olsen Windcarrier, DWW, GE, Bluewater and Montco was really excellent and the result is there. I would like to thank the whole crew of the Brave Tern and the Fred. Olsen Windcarrier project team for doing an excellent job in project planning and installing the BIWF turbines in a safe way - Chris van Beek, President, Deepwater Wind