Fred. Olsen Windcarrier, a leading provider of offshore wind installation services, has commissioned the Danish-based environmental engineering firm ReFlow to conduct a lifecycle assessment of their two wind turbine installation vessels, Brave Tern and Bold Tern. This marks the first time a company has undertaken such an assessment for offshore wind installation vessels.


Fred. Olsen Windcarrier takes its responsibility towards the environment seriously and recognize the importance of transparency about the emissions involved in offshore wind installation. The lifecycle assessment will therefor provide valuable insights into the environmental impact of the two vessels throughout their entire lifespan.
We are proud to be the first company to conduct a lifecycle assessment of our wind turbine installation vessels. As an industry leader, we are responsible for taking proactive measures to reduce our environmental impact. This assessment will allow us to become data-driven in our vessel decarbonization efforts and is an important step towards achieving our goal of net-zero emissions.

Jan Schanke-Jørgensen, COO of Fred Olsen Windcarrier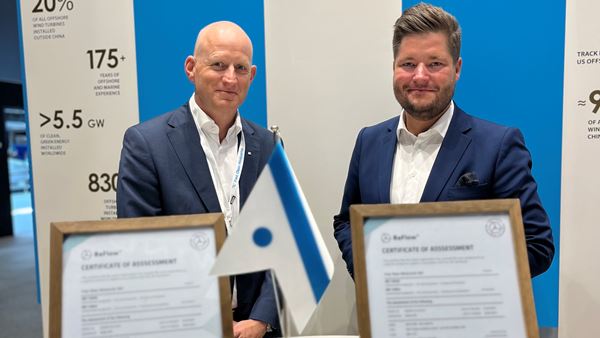 The lifecycle assessment is a great example of how Fred. Olsen Windcarrier is leading the way in the offshore wind industry's efforts towards sustainability and decarbonization.
The results of the assessment will be used to identify areas for improvement and develop strategies to reduce the environmental impact of the vessels, such as alternative fuel options, optimizing the vessels' design, and improving operational efficiencies.